As a newly graduated and certified makeup artist it could be very difficult to get started with working professionally when you do not have any professional contacts.
Therefore, Mariart has an agency in place. This can easily be described as an employment service for you as a graduated student. Via our agency you will receive contacts within the industry and working opportunities as well as assistance with getting started with your work. The agency will also provide a safe community and a nice platform for active makeup artists.
We will provide this assistance so long as you want it. Most former students choose to stay in touch with our agency for many years following their graduation. This membership is entirely free of charge and helps many makeup artists in their careers.
Our agency offers professional makeup artists and hair stylists for freelance work all over Sweden. If working opportunities in abroad in Europe is desired, Mariart will provide the connection to foreign agencies.
You can make use of Mariart's agency both as a company or as an individual.
TV

Fashion shows

Lectures

Photography
Theater

Courses

Other sectors
Exhibitions

Work in shops

Movies

Shows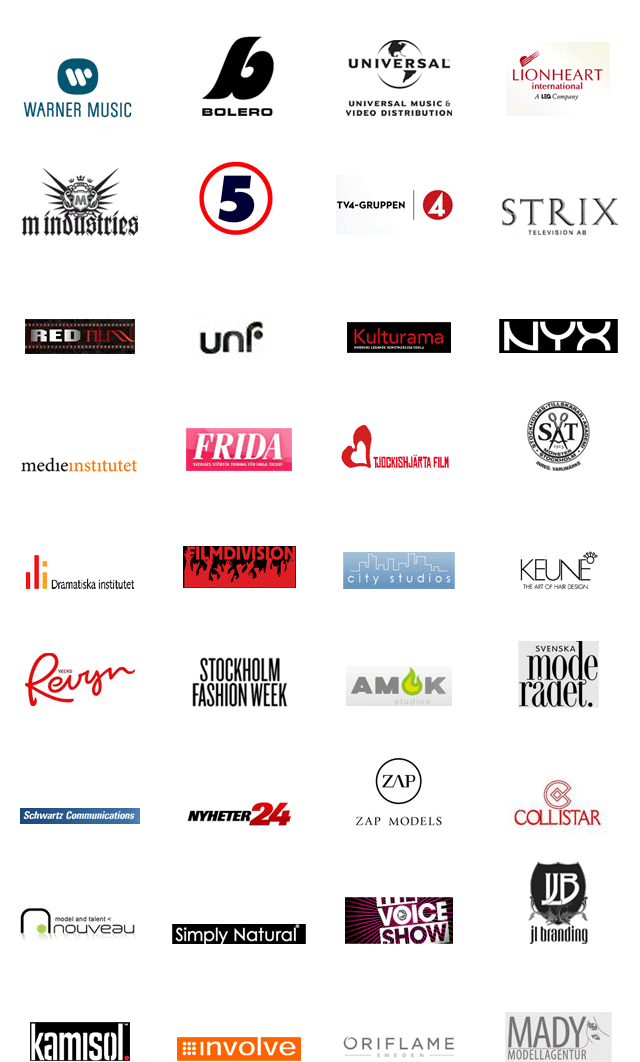 HIRE MARIART'S AGENCY FOR ASSIGNMENT OR FIELDWORK